Drone Show
Drone Show
Hire drone show for your party or event in Dubai and Abu Dhabi
Enjoy the Future of Entertainment with Drone Show
Imagine a night sky filled with hundreds of glowing drones, dancing and swirling in perfect synchrony. This is the magic of a drone show, a mesmerizing spectacle that is sure to leave you awestruck.
Drone shows are a relatively new form of entertainment, but they have quickly become one of the most popular. This is due in part to their stunning visuals, but also to their versatility. Drone shows can be used to create a wide variety of effects, from simple geometric patterns to complex animations. They can also be used to tell stories, promote products, or simply celebrate a special occasion.
One of the most impressive aspects of drone shows is the level of precision and coordination that is required. Each drone must be programmed to follow a specific path and perform a specific task. This is no easy feat, but it is essential for creating a truly mesmerizing show.
If you have never seen a drone show before, I highly recommend checking one out. They are an unforgettable experience that is sure to leave you amazed.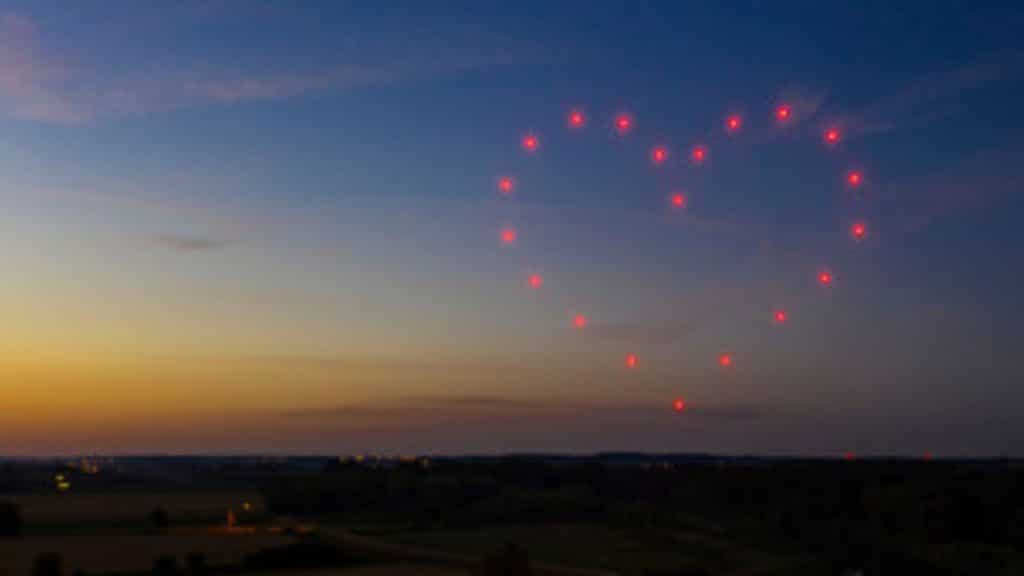 Bella Entertainment is a leading entertainment agency in Dubai, providing drone shows. We offer a wide range of drone show services, from custom show design to live streaming. Our team of experienced professionals is dedicated to creating unforgettable drone shows that will amaze and inspire your audience.
Drone shows are a unique and innovative way to entertain your guests. Our drones can create a variety of shapes and animations in the sky, from simple logos and text to complex 3D objects. We can even create custom animations that match your brand or event theme.
Our drone shows are perfect for a variety of occasions, including corporate events, weddings, festivals, and more. We can also create custom drone shows for specific industries, such as real estate, tourism, and automotive.
If you're looking for a truly unique and memorable entertainment experience for your next event, contact Bella Entertainment today to learn more about our drone shows.
Contact us today to book your drone show for your next event!